Blues musicians continue to influence music throughout history. Whether it's through applying the 12-bar blues progression or re-recording an entire song, the presence of blues music history is all around us in the music industry.
A Blues Music History
Many of us were introduced to the blues through cult-classic 1980 film, The Blues Brothers. The film's soundtrack is a who's-who of well-known blues artists like Aretha Franklin, Ray Charles and James Brown. For those of you who haven't seen the film, or simply don't think you know the blues or listen to the genre, chances are you've been listening to it all along.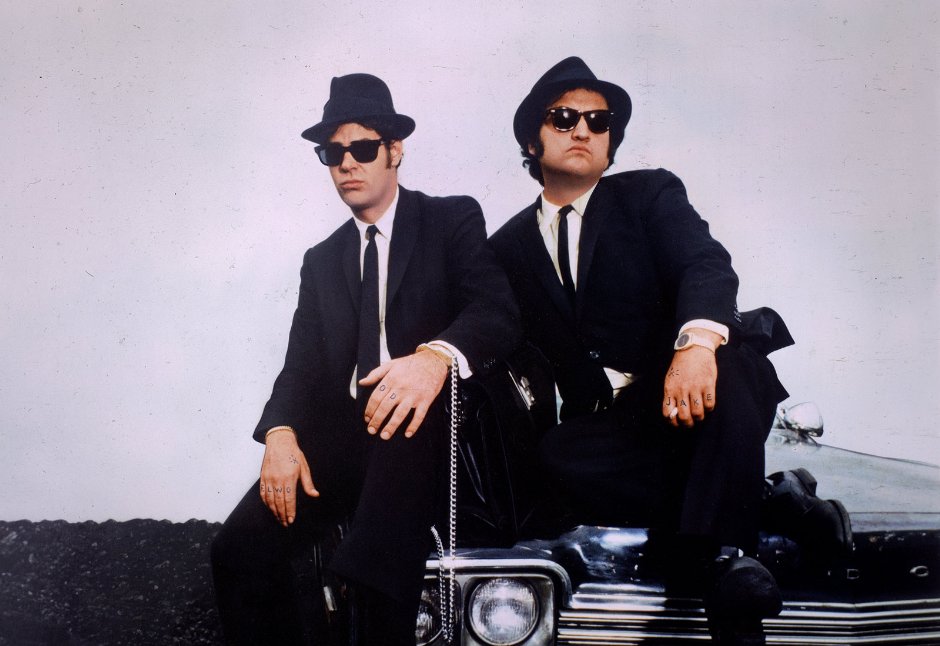 Songs Based Off The 12-Bar Blues Progression
The 12-bar blues is essentially a 12-bar progression that repeats while having a certain "formula" and specific sound to it. It's iconic to blues music and there are plenty of songs not considered as "blues songs" that apply this method.
Some of the well-known songs are:
Rock 'n' Roll – Led Zeppelin
Tush – ZZ Top
Hound Dog – Elvis
Tutti Frutti – Little Richard
Give Me One Reason – Tracy Chapman
The blues can be played in any key and has a distinctive form in lyrics, phrase, chord structure and duration. The 12-bar blues progression is still one of the most prominent chord progressions in popular music.
Songs You Didn't Know Were Blues Covers
Considered as one of America's most recognizable rock bands, the Red Hot Chili Peppers have released in surplus of 10 studio albums—with many of them reaching chart status.
Released in 1991 the album Blood Sugar Sex Magik took a song from a famous blues guitarist. Rumoured as the guitarist who did a deal with the devil, Robert Johnson originally recorded the track 'They're Red Hot', which serves as the closing single on Blood Sugar Sex Magik.
Another infamous song originating from a blues musician was 'Back Door Man' by Howlin' Wolf. The original version referenced a promiscuous fellow making a discreet visit to a married woman through the back door of her home. In the '60s it took on a slightly new meaning when Jim Morrison covered it.
Known for her blend of soul, blues and funk, one of the late-great Aretha Franklin's most well-known songs was originally a blues release. The soulful blues track, 'Respect', was first recorded by Otis Redding in 1965, but was re-recorded by Aretha in 1967. Following its release the track become a chart-hit and an anthem for female empowerment worldwide.
Famous Musician Who Sing The Blues
While there are many musicians like B.B. King, Muddy Waters and Ray Charles who we recognise as famous blues musicians, there are many who have been categorised into other genres.
Some of the key musicians of note who dip their toes into the blues are ZZ Top, Xavier Rudd, Aretha Franklin, Eric Clapton, Sister Rosetta Tharpe, Etta James, Big Mama Thornton, Creedence Clearwater Revival and The Rolling Stones.
Famously the Rolling Stones covered Howlin' Wolf's 'Little Red Rooster' which rose to #1 on the charts. As with most of the Rolling Stones' music at the time, it was made while inspired by the music they loved—blues and soul. Later on in their career the band released Blue & Lonesome, a mostly live-in-the-studio album filled with covers of blues musicians. While this album was a direct reference to their influences, their career is filled with blues songs.
Creedence Clearwater Revival is summarised simply as producing 'rock' music, but more accurately the band encompasses roots, swamp rock and the blues.
While Creedence Clearwater Revival is a band from San Francisco, vocalist and writer John Fogarty was heavily influenced by the music of the Mississippi bayou—the blues. He often found inspiration listening to Muddy Waters, Lightnin' Hopkins and Howlin' Wolf and fell in love early on with a Stephen Foster song called 'Swanee River'.
Blues Music in Australia
Closer to home and Australian musicians Mia Dyson, the Dutch Tilders, Chris Wilson, Jimi Hocking and Collard Greens and Gravy are pioneers in the genre.
Daughter of famous blues guitarist and luthier, Jim Dyson, Mia Dyson grew up to the sounds of Little Feat, Bob Dylan, Ry Cooder, Bonnie Raitt and Neil Young played in her home. With six studio albums to her name, it was Mia Dyson's second that won her Best Blues and Roots Album in the 2005 ARIA Awards. She's a fantastic addition to the genre who, along with her peers mentioned above, help put Australian blues music on the map.
So, there you have it. Blues music history is all around us and isn't always what you think it is. Time to take a closer listen to some of your favourite blues musicians.