Much like the Blues Train, Jack Rabbit Vineyard is a Bellarine institution. Residing in Drysdale for around a decade, the winery is award winning and a favourite amongst locals and tourists.
Owner Lyndsay Sharp isn't sure exactly when she came across the Blues Train, for her it was almost as if it's something that always existed in the region.
"It's one of those things that has always been a wonderful local institution really," Lyndsay says.
"My impression has always been one of what a great concept it is. It's iconic, fun and a fabulously unique draw card for The Bellarine."
With a focus on stocking local wines and beers on the T Bar, The Blues Train approached Lyndsay to stock several of the winery's varieties.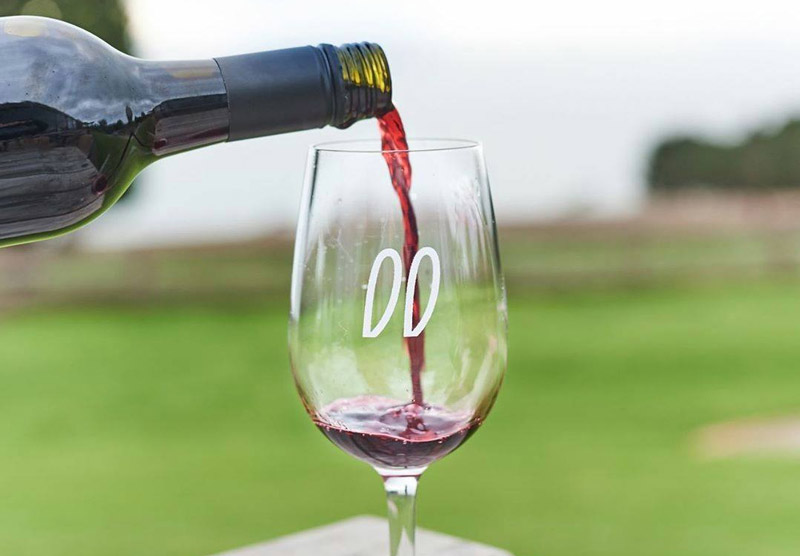 "The Blues Train is all about getting together with friends and family and chilling – very similar to our mantra. And of course, good wine goes hand in hand with good music," she says.
"I jumped at the opportunity for Jack Rabbit to become the official wine partner. It's a privilege to be involved."
Jack Rabbit Vineyard Wines on the Train
The resultant partnership enabled attendees of the Blues Train to purchase a Jack Rabbit Chardonnay, Pinot Noir, Sauvignon Blanc, Pinot Noir or Cabernet Shiraz and know they are supporting local through and through.
The selection features many Jack Rabbit Vineyard favourites, with Lyndsay stating the Sauvignon Blanc and Cabernet Shiraz are particularly popular varieties on the train.
Outside of the train, Rosé and Riesling are proving to be varieties on the rise in popularity within the region.
"These wines are the 'new black' in terms of wine appreciation and uptake. Both have had a hiatus of around 30 years but are back with a vengeance," Lyndsay says.
As for what variety Lyndsay thinks is best suited to enjoy a glass of while listening to the blues, she suggests the Jack Rabbit Pinot Noir due to it being "mellow and approachable, yet inherently complex" much like the blues itself.
Lyndsay's Experience on the Train
Like many locals over the 25 years the Blues Train has been operating, Lyndsay has experienced the evening with a slew of friends along for the ride.
"Ten of us had a Blues Train adventure last year. None of us had ever been on it before and we had an absolute ball, jumping from carriage to carriage listening to the different artists with a few vinos," she says.
"We were the last ones left on the train at the end of the night and the legendary Hugo T had to come and tell us, 'It was time'!"
With the delicious Jack Rabbit wines on offer and the fun experienced on the train, chances are you'll also want the night to never end.
Purchase tickets to upcoming shows on The Blues Train here.