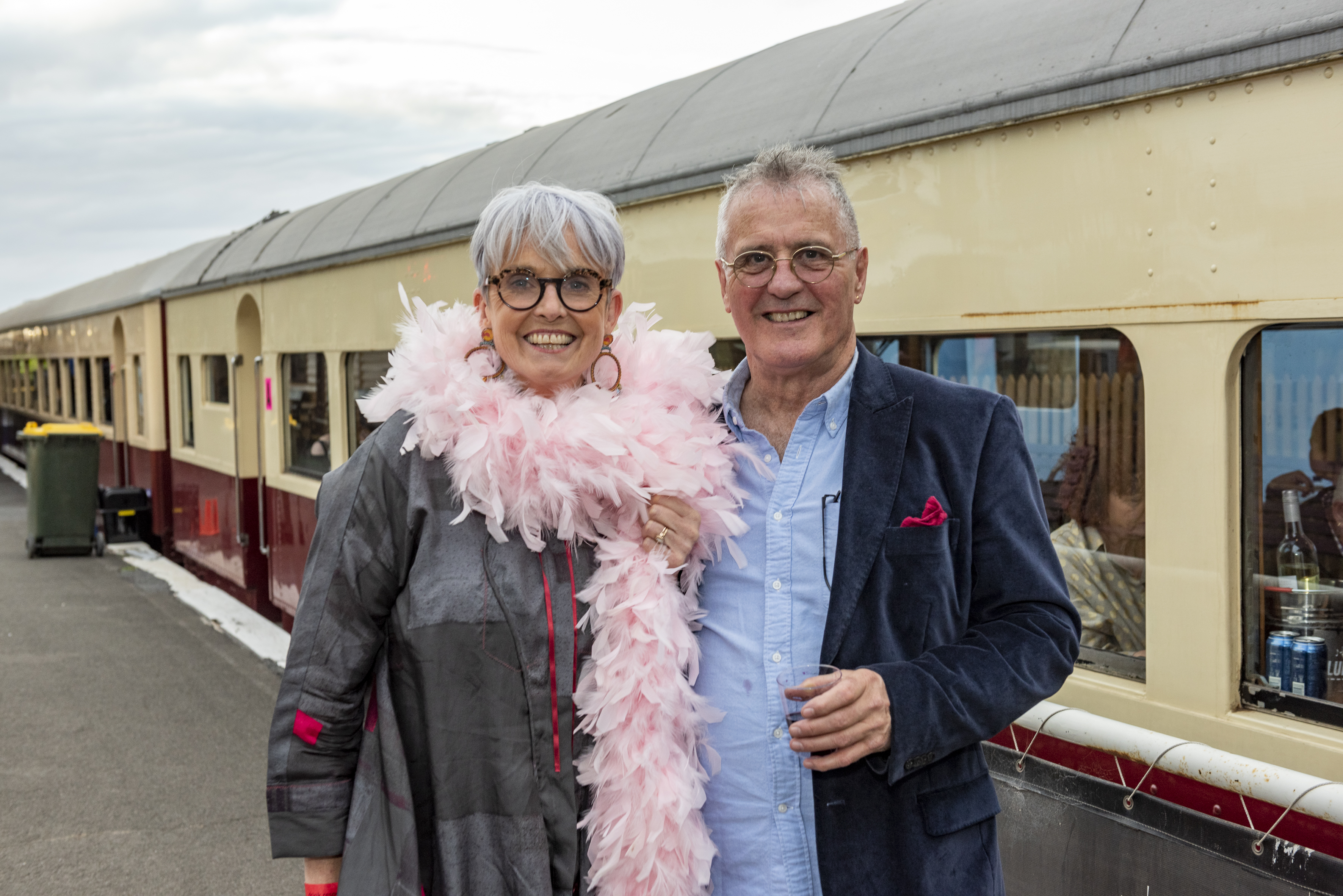 Let's get one thing clear, we are no Dear Abby! So, we're not here to give any advice on love but there is a lot of love on The Blues Train.
First and foremost, you can find love on The Blues Train. It might be a great night for a first date, or it might be a great night out on a date with your special friend, partner or part-time lover, we don't judge on The Blues Train, it's all good. Over the last 26 years, we've played host to a few proposals, many milestone wedding anniversaries, and we have even run a few Blues Train weddings.
But there's a lot of other love on The Blues Train, there's love for your family and friends and a love of having a great night out! Love to enjoy music and dancing visiting the towns of Geelong and the Bellarine Peninsula. There's a lot of love of food and beer and wine and all the great things that go along with that.
On The Blues Train, our ultimate love is music!  Whether you're singing along in the A carriage, chilling out in carriage B, having a dance in the C carriage or rocking out on your last leg in the loose caboose, we love the romantic journey around picturesque Swan Bay listening to some great acoustic blues.
And at the end of the day who doesn't love steam trains and old diesel trains; the nostalgia of vintage trains, the carriages, the sights and smells of the railway stations along the beautiful Bellarine Rail Trail.
We also love hanging out in the region for the whole weekend. Whether it's staying in your hotel room for a dirty weekend, having a big recovery breakfast the next morning or some fish and chips on the beach or maybe a cheeky beer or two (so long as your doing it with love!)
If you came along with us years ago and loved it and you think you might love it again, get on board! You can love us as many times as you want, we will always love you back at The Blues Train.